It's Monday! What are you reading? is hosted by Sheila at
Book Journey
. For this meme, bloggers post what they finished last week, what they're currently reading, and what they plan to start this week.
My comments are not meant to be recaps of the story lines as I include a link to
Goodreads
for their synopsis of the book. I am merely stating how I felt about the book without giving any spoilers.
63 COMPLETED READS TO DATE!
1 not finished as it expired so I will have to borrow it again. The Nightmare
FINISHED: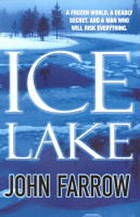 This is the second in the series, I reviewed the first last week. Again, loved the descriptions of Montreal and environs. Enjoyed the story line but not as much as book one.
I did enjoy the history of the Oka confrontation in the 1980s. The dealings of the pharmaceutical companies was
an eye-opener.
I've decided I do not care for the main character Cinq-Mars.
When their mother catches their father with another woman, twelve year-old Blessing and her fourteen-year-old brother, Ezikiel, are forced to leave their comfortable home in Lagos for a village in the Niger Delta, to live with their mother's family. Without running water or electricity, Warri is at first a nightmare for Blessing. Her mother is gone all day and works suspiciously late into the night to pay the children's school fees. Her brother, once a promising student, seems to be falling increasingly under the influence of the local group of violent teenage boys calling themselves Freedom Fighters. Her grandfather, a kind if misguided man, is trying on Islam as his new religion of choice, and is even considering the possibility of bringing in a second wife.
But Blessing's grandmother, wise and practical, soon becomes a beloved mentor, teaching Blessing the ways of the midwife in rural Nigeria. Blessing is exposed to the horrors of genital mutilation and the devastation wrought on the environment by British and American oil companies. As Warri comes to feel like home, Blessing becomes increasingly aware of the threats to its safety, both from its unshakable but dangerous traditions and the relentless carelessness of the modern world.
Modern day Nigeria is completely foreign to me. I had to keep reminding myself that this was taking place today not years and years ago. Blessing, the twelve year old narrator blew me away. This did not read like an adult writing as a twelve year old. I felt Blessing and her pain on having to move from her comfortable city life to the backward community where her grandparents live. Fancy private school replaced by a run down schoolhouse where teachers routinely cane the students and the bathrooms are disgusting to say the least.
But Blessing is a fighter and her journey through that first year is fascinating.
STARTED:
Moving between the dazzling world of courtesans in turn of the century Shanghai, a remote Chinese mountain village, and the rough-hewn streets of nineteenth-century San Francisco, Amy Tan's sweeping new novel maps the lives of three generations of women connected by blood and history-and the mystery of an evocative painting known as "The Valley of Amazement."
Violet is one of the most celebrated courtesans in Shanghai, a beautiful and intelligent woman who has honed her ability to become any man's fantasy since her start as a "Virgin Courtesan" at the age of twelve. Half-Chinese and half-American, she moves effortlessly between the East and the West. But her talents belie her private struggle to understand who she really is and her search for a home in the world. Abandoned by her mother, Lucia, and uncertain of her father's identity, Violet's quest to truly love and be loved will set her on a path fraught with danger and complexity-and the loss of her own daughter.
Lucia, a willful and wild American woman who was once herself the proprietress of Shanghai's most exclusive courtesan house, nurses her own secret wounds, which she first sustained when, as a teenager, she fell in love with a Chinese painter and followed him from San Francisco to Shanghai. Her search for penance and redemption will bring her to a startling reunion with Flora, Violet's daughter, and will shatter all that Violet believed she knew about her mother.
Spanning fifty years and two continents, The Valley of Amazement is a deeply moving narrative of family secrets, the legacy of trauma, and the profound connections between mothers and daughters, that returns readers to the compelling territory Amy Tan so expertly mapped in The Joy Luck Club. With her characteristic wisdom, grace, and humor, she conjures a story of the inheritance of love, its mysteries and senses, its illusions and truths.