It's Monday! What are you reading? is hosted by Sheila at
Book Journey
. For this meme, bloggers post what they finished last week, what they're currently reading, and what they plan to start this week.
My comments are not meant to be recaps of the story lines as I include a link to
Goodreads
for their synopsis of the book. I am merely stating how I felt about the book without giving any spoilers.
A good week of reading, interesting selection of books.
56 COMPLETED READS TO DATE!
1 not finished as it expired so I will have to borrow it again. The Nightmare
FINISHED: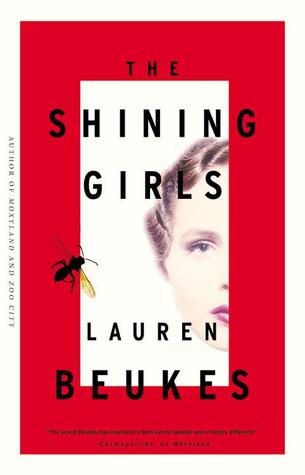 I'll admit I had a hard time getting into this book. The writing is awkward so it took me a while to get with the flow of the chapters. I finished it but really have nothing much to say about it.
Beukes' research on Chicago throughout the years is impeccable.
Crime writer Erica Falck is shocked to discover a Nazi medal among her late mother's possessions. Haunted by a childhood of neglect, she resolves to dig deep into her family's past and finally uncover the reasons why. Her enquiries lead her to the home of a retired history teacher. He was among her mother's circle of friends during the Second World War but her questions are met with bizarre and evasive answers. Two days later he meets a violent death. Detective patrik Hedstrom, Erica's husband, is on paternity leave but soon becomes embroiled in the murder investigation. Who would kill so ruthlessly to bury secrets so old? Reluctantly Erica must read her mother's wartime diaries. But within the pages is a painful revelation about Erica's past. Could what little knowledge she has be enough to endanger her husband and newborn baby? The dark past is coming to light, and no one will escape the truth of how they came to be . . .
It's been a while since I read anything by Lackberg. I've decided I have no patience with the main character Erica. The story lines are getting very predictable.
The saving grace was the history of the Nazis in Sweden and Norway.
STARTED:
Angel, the perfect childminder, preys on young children. But everything starts to slip out of control when Angel steals her latest victim, Lucy Appleyard. Having massacred the innocents over the years, she now wants someone to know about it.