It's Monday! What are you reading? is hosted by Sheila at
Book Journey
. For this meme, bloggers post what they finished last week, what they're currently reading, and what they plan to start this week.
My comments are not meant to be recaps of the story lines as I include a link to
Goodreads
for their synopsis of the book. I am merely stating how I felt about the book without giving any spoilers.
It was a busy week and we were in Montreal for the weekend. As well Toronto Public Library encountered a glitch with their Overdrive software so I had to wait to "check out" some books.

54 COMPLETED READS TO DATE!
1 not finished as it expired so I will have to borrow it again. The Nightmare
FINISHED:
Song For The Dying synopsis here.
Again, not for the faint of heart. This is my latest book crush author.
STARTED: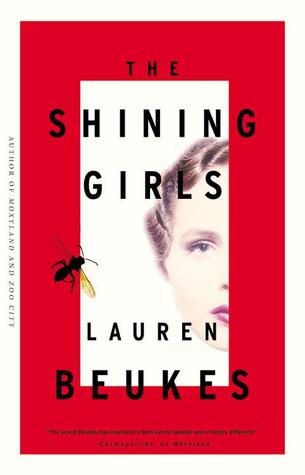 THE GIRL WHO WOULDN'T DIE HUNTS THE KILLER WHO SHOULDN'T EXIST.
The future is not as loud as war, but it is relentless. It has a terrible fury all its own."
Harper Curtis is a killer who stepped out of the past. Kirby Mazrachi is the girl who was never meant to have a future.
Kirby is the last shining girl, one of the bright young women, burning with potential, whose lives Harper is destined to snuff out after he stumbles on a House in Depression-era Chicago that opens on to other times.
At the urging of the House, Harper inserts himself into the lives of the shining girls, waiting for the perfect moment to strike. He's the ultimate hunter, vanishing into another time after each murder, untraceable-until one of his victims survives.
Determined to bring her would-be killer to justice, Kirby joins the
Chicago Sun-Times
to work with the ex-homicide reporter, Dan Velasquez, who covered her case. Soon Kirby finds herself closing in on the impossible truth . . .