April 2020 - Toronto ON
This week's song -
Hello Walls
This week's coronavirus playlist.
The week started off on a very sad note.
In Nova Scotia the toll from the worst mass shooting in Canada's modern history, a 14-hour rampage over the weekend, has risen to 22 from 19, police say.
A RCMP Mountie was also killed.
Another photographic tour of Toronto during these times
, some gorgeous shots of my favourite places.
Tuesday -
Environment Canada has issued a special weather statement for Toronto today, as strong winds are expected to last until this evening.
According to the weather agency, strong winds of 70 to 80 km/h are expected to occur today in the wake of a sharp arctic cold front that blasted across the region last night. Environment Canada says the winds will be strong enough to cause isolated power outages and they will slowly diminish by this evening.
And this is what it looked like for a while.
I discovered my geranium flowered!
Some neighbourhood pics from John's walks this week.
Looking west over the Gardiner, normally this would be bumper to bumper.
Looking east towards downtown.
West towards home, we're at the white bridge. All that lakefront and it is so quiet, parking lots closed, benches cordoned off, playgrounds forbidden.
Closer.
Toronto has closed High Park so we can't gather to see the cherry blossoms so here's some photos from previous years. All roads into the park are closed.
Some mundane jobs got done around the house, cleaned the cutlery drawer, rotated the dining room chairs (we each sit at the heads of the table as our office space), hung a picture that has been languishing on the bookcase, scanned some family photos, printed new photo for bathroom.
This is an amazing story!
Scotiabank Arena is turning into a giant kitchen to feed the hospital workers.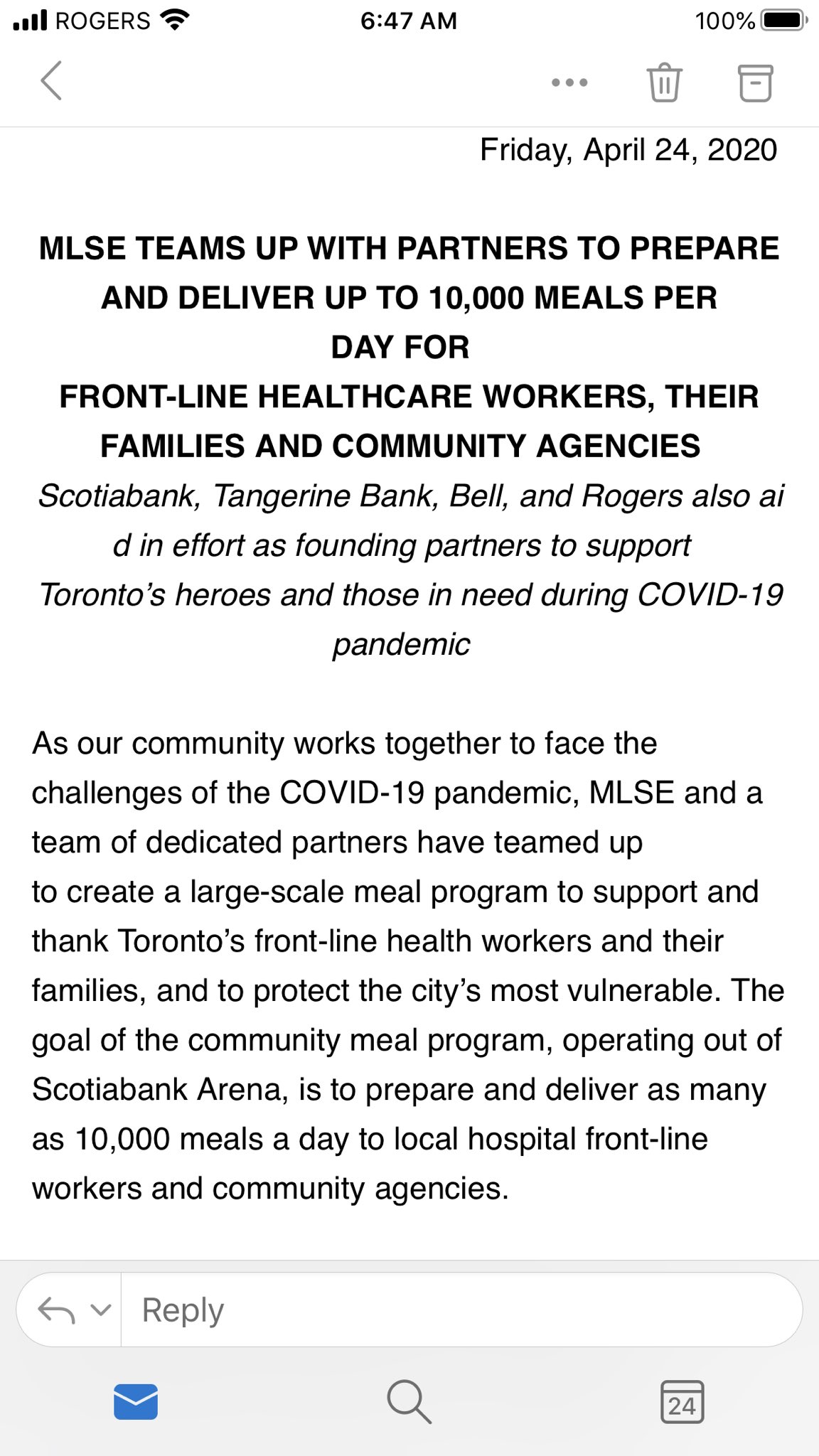 LEARNING
Art Gallery of Ontario sends weekly updates #AGOFromHome. This week's lesson was
A Landscape of, by and for the senses.
The J Paul Getty Museum asked people to post photos recreating great art pieces.
Dictionary.com adds new coronavirus words.
I joined their Facebook page to get the word of the day.
I discovered j
igsaw puzzles online
and quickly became addicted!
Europeana is offering s
pot the differences
art challenges.
They have also added art jigsaw puzzles
along with an article on the invention of the jigsaw.
John watched a series called Magic City, that I may also watch.
We continued with The Black List, now watching a couple of episodes in the afternoon ( I knit at the same time) to get through all the seasons.
We found some interesting movies.
Once Upon a Time in London

In the 1930s, organized crime came to England. The Italian Sabinis and English White family in West End dominated the London underworld. Come WWII and Jack "Spot" took over and later Billy Hill.
Acrimony
I also got a basil plant. I can't wait to get more herb plants.
This week's menu
Quiche
and salad with
homemade honey Dijon vinaigrette
Spanish chicken thighs with carrots and mashed potatoes
Salmon and salad
Leftover quiche and salad
Pork belly and salad with snow peas and strawberries and
Asian dressing
NEW
skillet teriyaki chicken
rice and broccoli. I used chicken thighs - NOT a keeper.
Steak and salad with a great Thai dipping sauce called c
rying tiger
Recipes to try:
Pho ga
from Toronto chef at North Saigon
Sourdough bread without baking equipment.
Mrs. Dalloway comments being circulated on Twitter during this pandemic.
"Mrs. Dalloway said she would disinfect the doorknobs herself."
Another interesting article "The Ripple Effects of the Coronavirus on Immigrant Communities".
As mentioned last week I am going to go into our archives and pull up some photos from other trips.
Last week I took us to Capistrano
where we visited while
we were in San Diego
for a week.
Since we can't get out we can enjoy some spring flowers from Balboa Park.
LINKING UP WITH