January 2017 - Las Vegas NV
WOO HOO 😊😊😊😊
Finally finished 2016 recap!!!
Other posts this week:
St. Joseph San Antonio
Monday Mural
Tuesday Treasures
Wordless at Venetian
When we turn on the TV here it automatically goes to the Wyndham station touting the resort's amenities, so I wondered if I could find it on Youtube. I did find a promo from RCI TV.
Grand Desert is a great resort just off the Strip. It has everything you could need, a cafe which also delivers, games room, exercise room, pools, activities for young and odl, a shuttle every twenty minutes to Harrah's, bar with gambling machines, Starbucks, convenience store, ATM, paid shuttle service for groceries, factory outlets, Fremont Experience.
Saturday
dawned a gorgeous day contrary to the forecast.
Lots of snow on the mountains (6,000 to 9,000 ft above sea level) after yesterday's rain.
After a breakfast of bacon and eggs, funny old habits die hard, even though we no longer work we still keep bacon and eggs for the weekend.
We headed out on what I like to call Jackie's scavenger hunt but John calls it his limo service.
I had found a new casino The Lucky Dragon down on Sahara so we headed there.
Lucky Dragon has a small casino and wasn't opulent as I expected.
Heading downtown.
Next up a mural of Prince. We parked and discovered a plethora of murals along Main St.
A funky part of town.
Behind Rockin' Bettie's.
Back in the car we head down Las Vegas Blvd to Fremont.
Bottom's Up on Fremont.
We sit in the sunshine at the Container Park and had a beer. It was packed after the Women's March. Lots of pussy hats. Lots of families and men sporting solidarity t-shirts.
Bad Hombre
This is what Feminism looks like
And this scarf...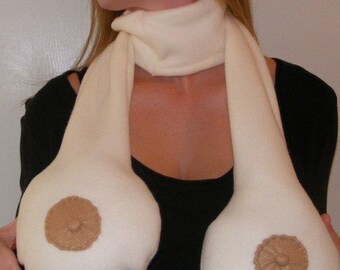 The High Roller remained pink for the entire night. Normally it changes colours frequently.
What a difference a day makes!
Sunday
was a rainy dull day, we were totally socked in by clouds all day long.
Out our window - Vegas!
Monday
the sun is out again but it is windy and cold.
We headed to a $5 movie Live by Night, quite enjoyed it.
Dinner reservations at Paris Casino Mon Ami Gabi, which offers a good gluten free menu.
We took the shuttle to Harrah's and then walked over to the restaurant.
It was a chilly night!!
We had a drink at Gustav's Bar in the Casino, we seem to always stop here. $28 for two Jack Daniel's...
We had reservations and there was a long(ish) line which we assumed were walk-ins. Nope, sign read "Reservations and walk-ins line up here" which is ridiculous. It did move quickly and we were seated. The tables are so close together we ended up sharing in conversations on both sides of us.
We had an amazing server, completely knowledgeable about their gluten free options. She was also funny.
We were going to have the pate but she convinced us to have the foie gras, so we shared a $25 appetizer. Yikes!! John was given gluten free toast.
We both had the classique steak and frites with a side order of mushrooms.
It was all good!
I found a photo online.
Tuesday
sunny and warmer than yesterday. Decided to take advantage of our last $5 movie and saw XXX Return of Xander Cage, what a fun movie with non-stop action!
Wednesday
John golfed with a buddy at Tuscany. I went to the Linq to have fish (non gluten free) and chips at Ramsey's latest (4th) place in Lad Vegas and the most casual.
Last week we went to our favourite, where we also go back to,
Pub and Grill
in 2013.
Here we are in 2014.
HMMM
we first went here in 2012.
For a big bang we go to
Steak in Paris, here is our first visit there.
In 2013 we also went to Steak.
His third place is Burgr.
In
2013 we took friends to Burgr
and another visit by ourselves.
Soooo Gordon Ramsey's Fish and Chips - one word, delicious.
We then walked to the Strip and wandered around Aria.
Then to Planet Hollywood for dinner at P.F. Chang's.
We shared an order from their gluten free menu chicken in lettuce wraps. John had an order to himself in
Winter Park FL and it was too big for an appetizer. Wow it is good.
John had the gluten free spicy chicken again. I went non gluten free jicama street tacos - lobster and shrimp!
The servers were very good and knew their gluten free stuff!
Thursday
John went to lunch with some buddies at South Point.
I headed back to the Linq to have a burger at In N Out. As always it was delicious.
You can order a burger "protein style" wrapped in lettuce, and add a milkshake (they are all gluten-free) and fries (from a dedicated gluten-free fryer).
We did a quick final Vegas grocery run to take us to Sunday when we drive to LA for our flight to Mazatlan on Monday.
That means using up what we can and buying dinner for tonight and tomorrow. Breakfast for Friday and Sunday. We plan to go to breakfast on Saturday and then dinner on Saturday.
So I will make a big batch of my go-to
Spanish chicken thighs
it is just so simple to make, is delicious and I usually have the ingredients on hand, even in a rental.
Friday
the morning was really lazy and after lunch we shuttled to Harrah's.
We walked over to Venetian/Palazzo to find the Chinese New Year display.
Then to Wynn.
We decided to walk to Planet Hollywood for a drink.Some sights on our way.
We walked back from Planet Hollywood 1887 steps or 2.8 miles.
Laundry had to be done and we began packing the items we are not taking to Mexico.
Then a relaxing evening in.
RANDOM PHOTOS
Spotted at the Linq.
Chocolate fountain at Bellafio
Pastries at Harrah's.
Venetian
BOOKS
2 Finished to date
Definitely off to a slow start this year. I'm blaming Vegas and also having to complete my 2016 recap. Note to self-----------do it monthly!!!
I came across this listing of
50 Irish books published between 2009 to 2013
and went about adding some of them to my TBR list.
Read and finished
Felicia's Journey by William Trevor
and really enjoyed it, although I was frustrated I frustrated by Felicia's inertia.

Felicia is unmarried, pregnant, and penniless. She steals away from a small Irish town and drifts through the industrial English Midlands, searching for the boyfriend who left her. Instead she meets up with the fat, fiftyish, unfailingly reasonable Mr. Hilditch, who is looking for a new friend to join the five other girls in his Memory Lane. But the strange, sad, terrifying tricks of chance unravel both his and Felicia's delusions in a story that will magnetize fans of Alfred Hitchcock and Ruth Rendell even as it resonates with William Trevor's own "impeccable strength and piercing profundity" (The Washington Post Book World).
Started one of the books I found on the Irish list
Young Skins by Colin Barrett
I'm not usually a fan of short stories but these blend well.
Enter the small, rural town of Glanbeigh, a place whose fate took a downturn with the Celtic Tiger, a desolate spot where buffoonery and tension simmer and erupt, and booze-sodden boredom fills the corners of every pub and nightclub. Here, and in the towns beyond, the young live hard and wear the scars. Amongst them, there's jilted Jimmy, whose best friend Tug is the terror of the town and Jimmy's sole company in his search for the missing Clancy kid; Bat, a lovesick soul with a face like "a bowl of mashed up spuds" even before Nubbin Tansey's boot kicked it in; and Arm, a young and desperate criminal whose destiny is shaped when he and his partner, Dympna, fail to carry out a job. In each story, a local voice delineates the grittiness of Irish society; unforgettable characters whose psychological complexities and unspoken yearnings are rendered through silence, humor, and violence.
DINNER
Saturday - pork chops, mashed potatoes and cabbage
Sunday - chili and crusty garlic bread
Monday - steak frites at Mon Ami Gabi
Tuesday - chili
Wednesday - P.F. Chang's
Thursday - Spanish stewed chicken thighs
Friday - leftovers
SHARING WITH:
Friday Photo Journal