June 2017 - Toronto ON
You have got to
click on this link to check out some of the most amazing cakes in Toronto.
SATURDAY
Decided on a lazy Saturday. But I did reorganize the cupboard with my baking pans. I have a pantry for all the extra stuff, They had been in the cupboard by the water cooler, making it awkward to get them in and out. I moved them to the left cupboard and put most of that stuff, rarely used, into the other one.
I also used a couple of office file holders to contain the various trays. These were "acquired" when I was working.
I keep the most used pans in the kitchen cupboards.
I also tidied out a cabinet in the bathroom.
John also figured out why the Ikea under cabinet lights were not working. Problem? They didn't like the Ikea batteries, go figure...
So I'm on a decluttering/organizing mission which will continue this week.
Dinner was steak and sauteed mushrooms, green peppers and onions.
SUNDAY
Was more of Saturday. There was rain and thunderstorms in the forecast.
I tried this
pork loin in the slow cooker.
It was good but the gravy was amazing!
We had it with mashed parsnips and potatoes and mushy peas.
MONDAY
Monday Mura
l
Foto Tunes
Good Random Fun
I headed out to find a mural I had seen online. I found a few more as well.
Some photos from my stroll.
Perched outside the Shangri-La building at street level, a flock of birds is ready to take flight across the façade. The birds are part of a 22-tonne, multi million-dollar stainless-steel sculpture by the Chinese artist Zhang Huan. Up close you can see that the birds are perched all over a giant tree root
The title of this bold piece of public art is Rising. That may be a reference to the birds or it might be a reference to the 66-storey hotel and luxury condo tower that soars above them.
Left onto Queen St. where they are dismantling the stages from Sunday's MTV awards.
A mural by Birdo.
Ikea opened a pop-up store on Friday.
The IKEA Play Café will combine shopping, playing and eating in the almost 8,000 square foot space through June 27.
I was drawn into this new building at Richmond and Peter by the atrium filled with soaring x-shaped delta frames.
Known as the QRC or Queen Richmond Centre.
Architects at Sweeny &Co. incorporated the more than 100-year-old Weston factory - the original 134 Richmond - into a 17-storey tower.
Art in the RBC building on Wellington.
Some fun treats in Bulk Barn.
For dinner I tried a new meatball recipe
Spicy Korean meatballs
which turned out really well. When I was making them, I thought the recipe was a little boring so I added some Chinese 5 spice and lemongrass. They turned out delicious although John said he wanted more of the sauce even though I had already doubled it!
Steps taken - 9,310
Just a note these steps are counted by my phone so it only records my steps while I am walking with my purse and phone. At home the phone is usually on a table.
TUESDAY
I had registered for another session at the AGO Mindful Movement. Slow Looking: Georgia O'Keeffe. Traffic was so bad that I just made it there in time for class.
After class, I again stayed and looked at some exhibits.
I focused on the Canadian galleries
click on the link to see some works.
The Painter 1964 William Kurelek
I then had lunch in the lounge, mushroom rice soup and tea.
I decided to walk back to Union Station, and of course, got sidetracked with my camera.
I treated myself to some gorgeous peonies.
Dinner was
Mushroom Bolognese
, from the cooking class a couple of weeks ago.
Steps taken - 10,334
Just a note these steps are counted by my phone so it only records my steps while I am walking with my purse and phone. At home the phone is usually on a table.
Today the phone was turned off while I was at the meditation class.
WEDNESDAY
I headed out at 9:30 to meet my BFF for a meander around town, with Chinatown as a somewhat possible direction.
While I waited for her train to arrive I spotted this exhibit in Union Station.
TD is one of our Big Five financial institutions.

A generous donation from TD Bank Group will support The Remix Project, a local initiative aimed at helping youth from priority neighbourhoods in the Greater Toronto Area by empowering them with the skills and personal networks needed to succeed in creative industries or to further their formal education.
I am inspired by this photo to recreate it myself with my photos.
We took some of the same streets as I did earlier in the week.
An amazing food truck on King St. W.
The new and old, short and tall. The Royal Alex theatre built in 1907, the 1,497-seat Royal Alex is the oldest continuously operating legitimate theatre in North America.
Beside it is Theatre Park a striking 47-storey point tower on a site which has been occupied by a parking lot for the past 40 years. It was completed in 2015.A one bed, one bath, 600 sq ft will cost you around $600K.
We made a quick stop into Marshall's and saw this. Lots of Canadiana merchandise available about town in celebration of Canada's 150th.
We made a side trip (well, really this whole outing was side trips) to see if the Elicser mural (above) was visible. They had almost finished demolishing the set from Sunday's MTV awards, but not quite.
But just up a block is this Elicser, which has been there for many years.
We dropped into
Umbra
to check out the f
ish hotel.
Finally we get to Spadina and Chinatown. We investigate all the exotic items for sale in an Asian grocery store.
I buy a Toronto coffee mug like I was a tourist.
I had fun arranging these guys to reflect our cultural diversity!
We make stops in De Serre, Dollarama and Home Sense where K finds the baskets she's been looking for for
her photo shoots of babies.
I see that What A Bagel has gluten free bagels so in we hop to get some.
Steps taken - 13,650
Just a note these steps are counted by my phone so it only records my steps while I am walking with my purse and phone. At home the phone is usually on a table.
THURSDAY
Thursday Doors
around Toronto
We decided to catch the 10:30 but as we waited it was cool and felt like rain. We came back in and changed and headed back out at 11:20 when it started to pour. We decided to take our changes and adjust our plans based on the weather. Traffic downtown was horrific and we were quite pleased to be sitting on a shuttle.
The driver took a different route and I amused myself with my camera.
This is the latest library to open in Toronto.
A different view.
Since it was raining still we went to a new food court in the PWC building that we could reach through the PATH, without going outside.
Z-teca was our choice for Mexican, a chicken bowl for John and shrimp tacos for me.
The sun was coming out so we headed out for our initial plan, to go to the market and get some steaks.
First, though, we checked out the Market Gallery exhibit.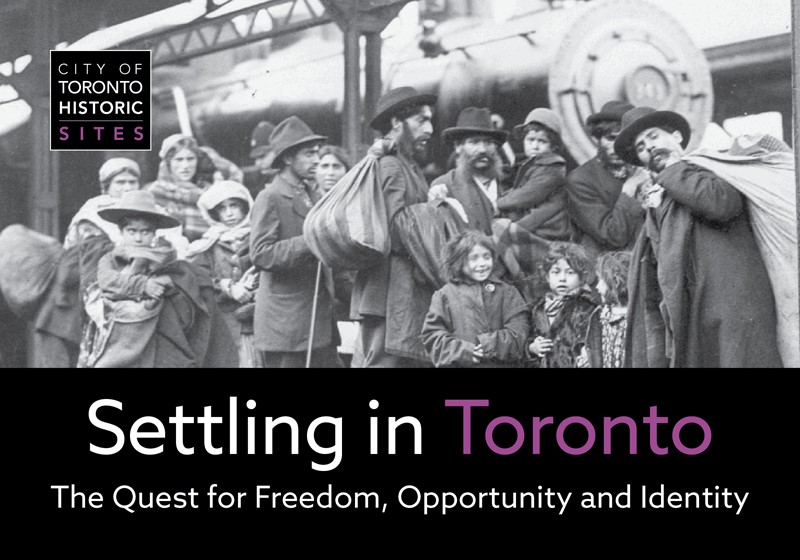 The Market Gallery animates the second floor of the South St. Lawrence Market which encloses all that remains of Toronto's original 19th-century Front Street City Hall council chamber, operating from 1845-1899. The historic site presents a variety of changing exhibits related to the art, culture and history of Toronto. The gallery's signature fan windows, which once overlooked Toronto's harbour, today overlook the main floor of the market featuring various food vendors.
Somehow we left the market with 4 steaks, a pound each of ground chicken, beef and pork and five skewers, 2 lemon chicken and 3 Asian beef. And raspberries.
I wanted the
raspberries to make cream truffles.
The recipe called for strawberries but we prefer raspberries.
We were invited to a dinner and a financial presentation at the Granite Club.
Steps - 8,866 same caveat as above.
FRIDAY
Friday Finds
My Town Shootout
Weekend Reflections
Toronto Pride
The day dawned rainy and foggy and remained that way. I took a quick trip for some vegetables for the weekend and then decided to treat the day as my Saturday since we will be out all day tomorrow.
I usually take a photo of this from the other side.
It is a piece by John McEwen entitled Search Light, Star Light, Spot Light. It is said to have been inspired by a quote from the author Louis Untermeyer, "God, if you wish for our love, Fling us a handful of stars." The surface of each steel column is perforated with star-shaped holes, which glow from the inside when lit. They are reminiscent of the spotlights placed on players during sporting events. It is outside the Air Canada Centre where hockey and basketball are played.
Dinner was steak (of course, it's Friday) baked potatoes and balsamic honey Brussel sprouts. And then fresh raspberries, cream and a truffle or two.
BOOKS
Not getting much done this week. I am reading
Conclave
but it is a slow read.
I also started listening to
The Royal We
.
DECLUTTERING
Some old Tupperware containers
Thingie for opening jars
Scissors even though John sharpened it they were still dull
Red dress
John a pair of dress pants
SHARING WITH:
Friday Photo Journal