Yorkville - the ultimate fusion of historic charm and modern seduction. Toronto's most celebrated neighbourhood of style and culture offers a unique blend of designer boutiques, fashionable restaurants, plush hotels and world class galleries... 700 in all!
Founded in 1830 by entrepreneur Joseph Bloor (after whom Bloor Street, one of Toronto's main thoroughfares, is named), the Village of Yorkville began as a residential suburb with two main industries, the first being the Yorkville Brick Yards in today's Ramsden Park, which manufactured Yorkville's famous yellow brick and can be seen at the historic Yorkville Firehall on Yorkville Avenue. The second industry was beer making with breweries such as The Severn Brewery and the Joseph Bloor Brewery. The neighbourhood's Victorian-style homes, quiet residential streets and picturesque gardens survived into the 20th century, when it was annexed by the City of Toronto.
In the 1960s, Yorkville was shabby and run down, yet flourished as Toronto's bohemian cultural centre. It was the breeding ground for some of Canada's most noted musical talents, including Joni Mitchell, Neil Young and Gordon Lightfoot, as well as then-underground literary figures such as Margaret Atwood, Gwendolyn MacEwen and Dennis Lee. Yorkville was known as the Canadian capital of the hippie movement. The youth of the day, would flock to Yorkville's famous coffees houses such as the Purple Onion and The Myna Bird to hang out and be inspired by the talent, which resonated between the walls of these establishments. Love-ins and poetry readings went on at all hours of the day.
This is how most Maple Leafs fans feel year after year.
The area is a real mix of of old and modern buildings.
So sad to see but I've heard they will keep the facades when they build something new, probably condos!
The library I would frequent when I worked in the area.
Andrew Carnegie, a highly influential philanthropist and businessman, dedicated much of his life and self-made fortune to educational causes.
His strongest philanthropic initiative, driven by his strong belief in and passion for free education, was the creation of 2,509 free public libraries around the world. In total, he spent $2,556,600 on the construction of 111 libraries in Ontario and another 14 elsewhere in Canada. These funds contributed significantly to the development of literacy in small communities across this province.
Yorkville Branch Library opened on June 13, 1907, in what was then the city's north end. It was the first of four libraries constructed with a $350,000 grant made by Andrew Carnegie to the Toronto Public Library in 1903. Designed by Robert McCallum, City Architect, Yorkville's classical, Beaux Arts style is similar to libraries in many smaller Ontario communities. It features two pairs of columns, a projected portico, Doric capitals, a bracketed cornice, and stone quoins, band courses and keystones. Yorkville is now the Toronto Public Library's oldest library.
Right next door is fire station 312 built in 1878
for Yorkville Fire Department, became TFD 10 upon annexation in 1883. It is one of the city's oldest active fire halls. The two-storey structure has a five-storey clock tower with three bays (additional bay added later). It has a coat of arms from the old Yorkville Town Hall. It was restored in 1974.
Prices are ridiculous around here,
click here for a condo on Yorkville Ave for $3.6 MILLION DOLLARS!
While this one is $
13,000,000 no mistake that is 13 MILLION DOLLARS!
While in this building below, The Prince Arthur 38 Avenue Road condos for sale :
One bedroom Purchase price is from $900K - $1,100K and rentals from $2,500 - $3,500
Two/three bedroom Purchase price is from $1,200K - $5,000K and rentals from $5,000 - $18,000
When you look away from the high rise condos there are blocks of heritage homes now converted to upscale galleries and restaurants.
So my mission was the Toronto Reference Library. Renovated in 2012 it is a place of beauty. Cool coffeeshop on the ground.
Photo exhibit.
Police Appreciation Day 1969
Coffee going up to 25 ¢ in 1974
Yorkville sidewalk cafe 1963
The Toronto Reference Library (TRL) is the flagship of the world's busiest urban library system. Occupying over 416,000 square feet, it is a landmark situated adjacent to one of the city's liveliest intersections—Yonge and Bloor—at the junction of two subway lines. The TRL opened its doors in 1977.
The building buzzes from top to bottom. It is centred on a vast tiered atrium inspired by the Hanging Gardens of Babylon. The interiors are bright, airy and uncluttered. Over the last five years, a series of interventions were thoughtfully integrated: a refurbished gallery, a freestanding theatre, a cultural and literary salon seating 600, enhanced spaces for quiet individual study and group work. A double-height rotunda dedicated to special collections reinterprets the romantic feel of old libraries with a distinctly modern material palette of concrete, titanium and dark wood. Each venue provides opportunities for people to meet, interact and exchange ideas.
Taken from the glass elevators.
While the TRL's role as a social gathering place grows, the written word still lies at its core, both in physical and digital form. Over four million items reside on site—novels, periodicals, films and maps. The building employs concealed mezzanines to maximize overall storage capability, amplified through the use of space-saving compact shelves. Open-plan layouts were rezoned for easier self-navigation; stacks were reconfigured to facilitate research. The library continues to explore and adopt emerging technological tools to better monitor collections and support learning and discovery.
Tuesday Travel
Our World Tuesday
Travel Photo Thursday
Weekend Travel Inspiration.
The Weekly Postcard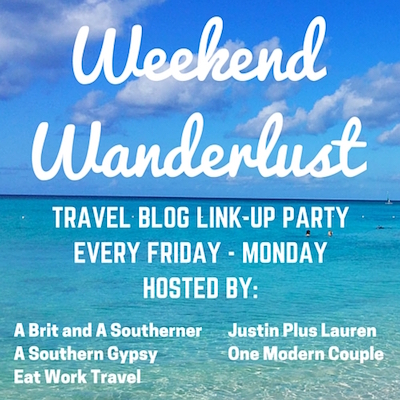 Weekend Wanderlust