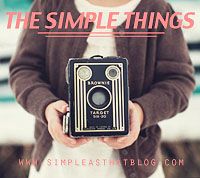 I'm linking up at The Simple Things today.
We were in Mazatlan the other day and watched the fishermen along the Malecon.
This fisherman convinced DH to let the birds grab a piece of fish from a stick.
However on another try the bird dropped the raw fish onto DH's shoulder and DH was less than pleased to have raw fish all over his new LV t-shirt!