It's Monday! What are you reading? is hosted by Sheila at
Book Journey
. For this meme, bloggers post what they finished last week, what they're currently reading, and what they plan to start this week.
My comments are not meant to be recaps of the story lines as I include a link to
Goodreads
for their synopsis of the book. I am merely stating how I felt about the book without giving any spoilers.
I remember my parents talking about how many German prisoners of war remained in Ireland after the Second World War but didn't know about Nazis.
A good novel can teach the rider about a subject. In this case, I learned something I never knew: that Ireland had sheltered high level Nazis after WWII. Ireland was officially neutral in WWII. However, perhaps due to the animosity between Ireland and Britain, the Irish government chose to allow a large number of high level Nazis as well as sympathizers to settle in Ireland after WWII.
Stuart Neville is a wonderful author. His writing is smooth and clear, his characters realistic and compelling and the dialogue sounds true. The way he describes the action makes it easy for the reader to picture exactly what is going on.
What's the point in solving murders if we're all going to die soon, anyway?
Detective Hank Palace has faced this question ever since asteroid 2011GV1 hovered into view. There's no chance left. No hope. Just six precious months until impact.
The Last Policeman presents a fascinating portrait of a pre-apocalyptic United States. The economy spirals downward while crops rot in the fields. Churches and synagogues are packed. People all over the world are walking off the job—but not Hank Palace. He's investigating a death by hanging in a city that sees a dozen suicides every week—except this one feels suspicious, and Palace is the only cop who cares.
The first in a trilogy, The Last Policeman offers a mystery set on the brink of an apocalypse. As Palace's investigation plays out under the shadow of 2011GV1, we're confronted by hard questions way beyond "whodunit."
What basis does civilization rest upon? What is life worth? What would any of us do, what would we really do, if our days were numbered?
I read this in an afternoon. A good read and didn't realize it was part of a trilogy.
I'm not sure if I will read the other books in the series. It read a little too much like a young adult story.
The new green cop is gung ho and a little wet behind the ears. His aw sucks personality grated on my nerves a little.
A good book for a cloudy afternoon.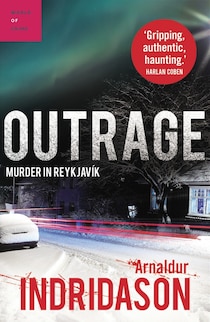 In a flat near Reykjavik city centre, a young man lies dead in a pool of blood although there are no signs of a break-in or any struggle. A woman''s purple shawl, found under the bed, gives off a strong and unusual aroma. A vial of narcotics found in the victim''s pocket among other clues soon lead Erlendur''s colleagues down a trail of hidden violence and psychological brutality, and of wrongs that will never be fully righted.
This is part of a series but is easily read as a standalone. The author has brought another character to the forefront, female Inspector. The mystery flows smoothly and is layered with Detective Elinborg's problem solving abilities, on and off the job, giving the reader a sensitive side to the team's everyday challenges.
I would definitely read another in the series.
Twenty years ago, Henry Evans fell in love with an English girl he met backpacking in India, and he has regretted the abrupt ending of their relationship for years. But when he goes to England to look her up years later there is no easy rekindled romance because he learns that Francesca Chisholm in prison for killing her 5 year old son Harry. Henry is warned to forget about her and leave town, and disillusioned, he wants to, but eventually lingers to find out the truth behind the incident.
It was too sunny to read on my ereader by the pool as we relax in Mazatlan Mexico. I picked up this book
from the library by the pool.
One word - boring!! I had figured out "who done it" a quarter of the way through the book.
STARTED THIS WEEK:
Suspended in a strangely modern-day version of limbo, the young man at the center of Russell Banks's uncompromising and morally complex new novel must create a life for himself in the wake of incarceration. Known in his new identity only as the Kid, and on probation after doing time for a liaison with an underage girl, he is shackled to a GPS monitoring device and forbidden to live within 2,500 feet of anywhere children might gather. With nowhere else to go, the Kid takes up residence under a south Florida causeway, in a makeshift encampment with other convicted sex offenders.
Barely beyond childhood himself, the Kid, despite his crime, is in many ways an innocent, trapped by impulses and foolish choices he himself struggles to comprehend. Enter the Professor, a man who has built his own life on secrets and lies. A university sociologist of enormous size and intellect, he finds in the Kid the perfect subject for his research on homelessness and recidivism among convicted sex offenders. The two men forge a tentative partnership, the Kid remaining wary of the Professor's motives even as he accepts the counsel and financial assistance of the older man.
When the camp beneath the causeway is raided by the police, and later, when a hurricane all but destroys the settlement, the Professor tries to help the Kid in practical matters while trying to teach his young charge new ways of looking at, and understanding, what he has done. But when the Professor's past resurfaces and threatens to destroy his carefully constructed world, the balance in the two men's relationship shifts.
Suddenly, the Kid must reconsider everything he has come to believe, and choose what course of action to take when faced with a new kind of moral decision.